Karpos Live Presents: Benny Sings + HYBS
Dutch singer-songwriter and Thai-duo join forces in Karpos Live co-headline show on November 28
The previously postponed Karpos Live Presents: HYBS show has now been rescheduled to a new show with Benny Sings, Karpos Live Presents: Benny Sings + HYBS on November 28, 2023 at the Filinvest Tent, Alabang.
Tickets originally bought for the HYBS show will be honored at the new show date. Karpos Live has also opened refunds to those who wish to refund their original HYBS tickets. Check out Karpos Live's pages for more information.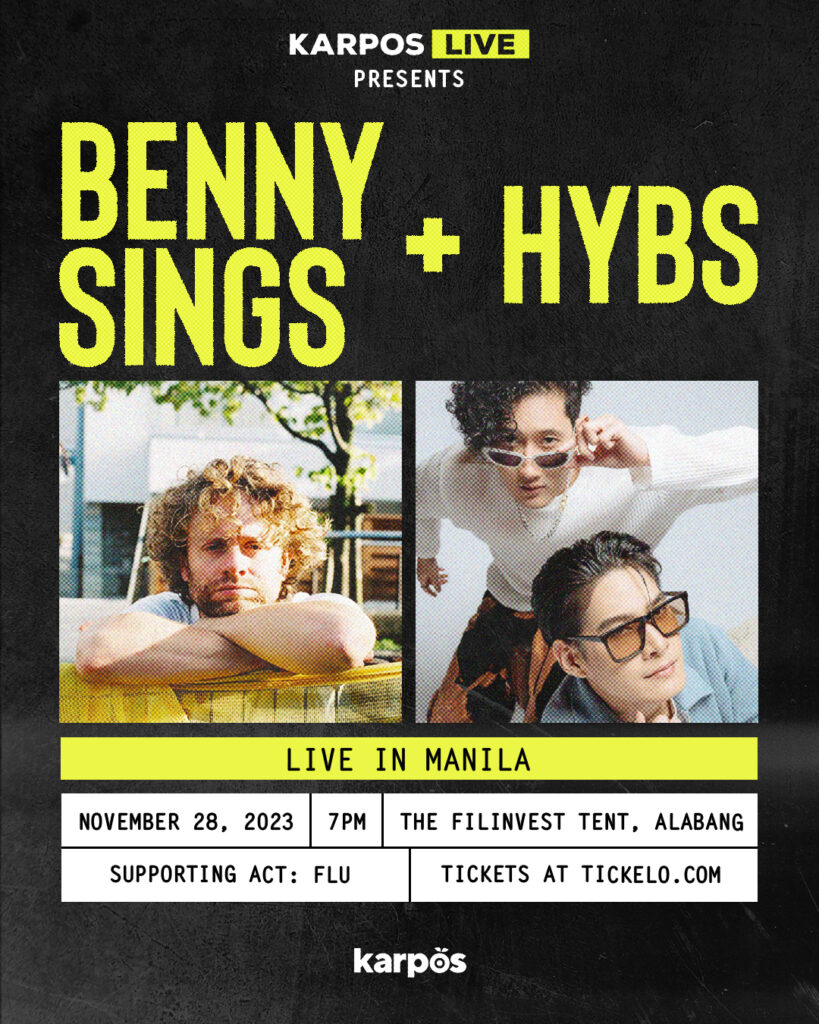 Dutch musician, Benny Sings has an impressive discography that covers twelve studio albums ranging from alternative pop, indie, R&B and a bit of hip hop and jazz here and there. His experimentation with his sound throughout the years has received a nod from many established musicians of our time such as Anderson .Paak and John Mayer, just to name a few.
Sharing the stage with him is Bangkok-based duo, HYBS. Their return to Manila comes just eight months after their performance at Wanderland: The Comeback to a very excited and welcoming audience.
With soundscapes inspired by The Beatles and PREP, their laidback tunes that combine 80's and 90's retro-pop with R&B are music to our ears. But if there is something that truly makes the duo shine and leave an impression to a listener, it is their charming, cheery, and eccentric personality that seeps through their music and is greatly evident in real life.
It's time to entrust your evening to the spirited and slick energy of Benny Sings and HYBS in a one-night only event.
Tickets available at tickelo.com
Follow Karpos Live's socials (@KarposLive) for more details.
Presented by: Karpos Live
Official Ticketing Partner: Tickelo
Made Possible By: Karpos Multimedia